History of the Telephone in Ireland & evolution of the Eircom Logo
Submitted by webmaster on Sun, 14/10/2012 - 14:14
 ->  -> 
When we're researching for this blog in our quest to discover anything and everything about all things Callcard related, we do tend to come across related topics that make for good reading. This week we were reminded of the many incarnations of the Callcard's parent company logo (Telecom Eircom/Eircom). Some of which you might remember, some you definitely won't!
Key Dates of the Telephone in Ireland:
1876 - Alexander Graham Bell invents the telephone.
1880 - United Telephone is formed in England, overseeing Great Britain & Ireland
1882 - Telephone Company of Ireland takes over United Telephone in Ireland
1893 - Telephone Company of Ireland is sold to Britain's new National Telephone company
1911 - The British Post Office assumes control of National Telephone
1922 - New Irish government forms Department of Posts & Telegraphs (P&T)
1978 - The Dargan Report reveals Ireland are falling behind and recommends that P&T be split into two entities, an Post and Telecom Eireann
1979 - Telecom Eireann is formed.
1983 - Telecom Eireann formally takes charge of Ireland's national system
1988 - Telecom Eireann install 36 trial GPT Chorley Cardphones using GPT magnetic Cards in Dublin City
1989 - In February, 31 trial Cardphones from Autelca are installed in Limerick city. On November, 9 Landis & Gyr trial Cardphones are installed in Galway City
1990 - Telecom Eireann decide to go with Schlumberger Cardphones and these are installed throughout the Republic of Ireland
1993 - First private competitor (Esat) to Telecom Eireann receives a license to operate
1999 - Telecom Eireann becomes a public company; changes its name to Eircom
​2012 - callcards.ie is launched!
P&T (Aire Puist agus Telegrafa or Post and Telegraphs)  was formed in the early part of the century and existed for almost 6 decades!
In 1969, the
Post and Telegraphs
logo was designed by Damien Harrington of
Kilkenny Design Workshops
, a design company originally established by the Irish state.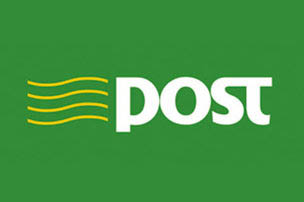 +

In 1984, P&T was split into two companies, an Post and Telecom Eireann. 
The wavy lines in the an Post logo represent the franking marks seen on a stamp/envelope. The Telecom Eireann logo combines the letters T & E with a slight  Gaelic feel to it.
The logos were once again designed by  Kilkenny Design Workshops, only this time by Peter Dabinett (i'm led to believe).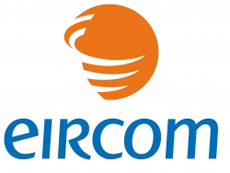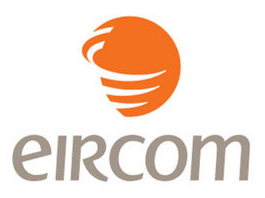 In 1999, Telecom Eireann went public and changed its name what is now known as Eircom. Initially the logo's font was blue but after a short period was changed to grey.