I wanna feature on a Callcard!
Submitted by webmaster on Sat, 03/11/2012 - 18:54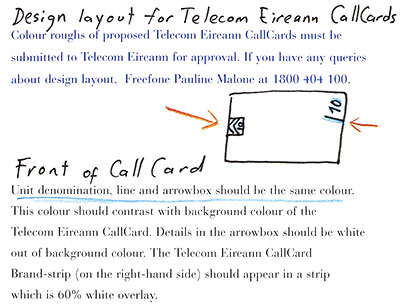 I'm sure like many, you've once wondered what it would have been like to feature or advertise your business on a Callcard?
Recently on Callcards.ie, we came across a booklet that was distributed with select number of the Telecom Eireann Blank Promotion Callcard (1230) in 1999.
We've pulled a few Facts & Figures from the booklet, which make for interesting reading:
As of 1999, over 7 million Callcards sold every year
7,000 Callcard selling agents nationwise
62% of Callcards are purchased by ages 16 - 34
cost of 12,000 IR£ for 200,000 10 Unit advertising Callcards (or 150,000 20 Unit Callcards)
Cost of 5,000 IR£ for 1,000 10 Unit private Callcards
See for yourself here at advertising_callcards.pdf