Irelands First Call Box!
Submitted by webmaster on Wed, 06/02/2013 - 16:43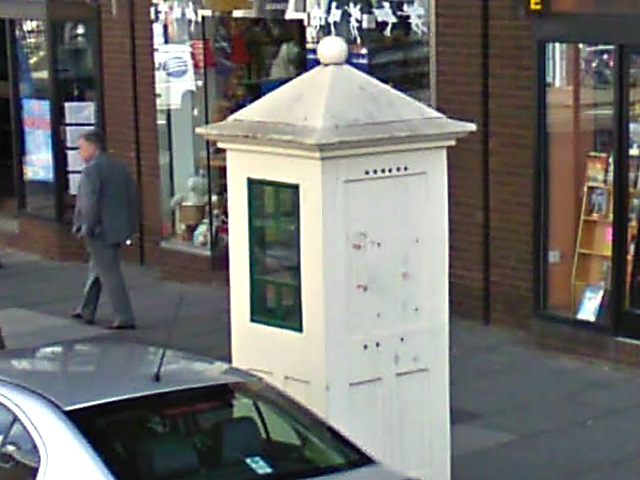 (click here to see the Phone Booth from Dawson Street, Dublin, on Google Street View)
K1 (Kiosk No.1) was the first Telephone Kiosk in Ireland, located at College Green, Dublin. It was constructed from concrete by the United Kingdom Post Office.
Only 2 of the original K1 Telephone Kiosks exist in Ireland. One is located at Dawson Street, Dublin (above). The other is at Foxrock village, Dubin, Ireland (below).
The photo below shows a photograph at the opening of the first Telephone Kiosk in College Green, Dublin (as featured on
this
Callcard
).  From what we can gather, it was moved from its position near the statue of Grattan in College Green, Dublin but we're not too sure when it was moved. When the new Irish government formed the Department of Posts and Telecom (P&T) in 1922, the Irish Telephone booth that many of us know and love was born in the years following.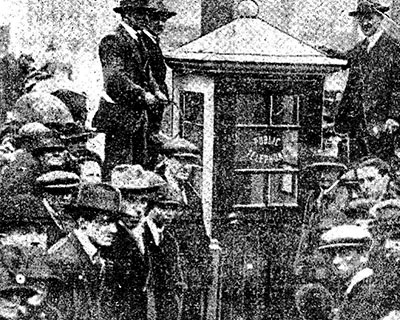 The opening of Ireland's first telephone Kiosk at College Green, Dublin in 1925 (© Irish Times)
The
link here
shows the construction of Telephone booths in 1932 for the Eucharistic Congress. A photo below (courtesy of
comeheretome.com
) and another one here from the
National Library of Ireland
 below shows the new Telephone Booths in position in College Green, Dublin, in the 1930's.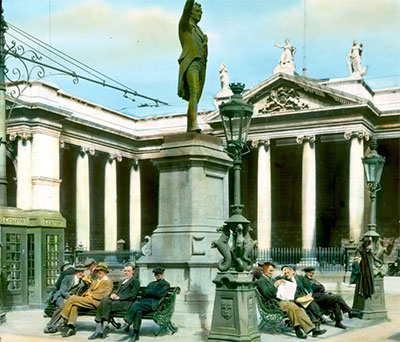 College Green Dublin (1932–1935) - © Courtesy of University of California, Santa Cruz // comeheretome.com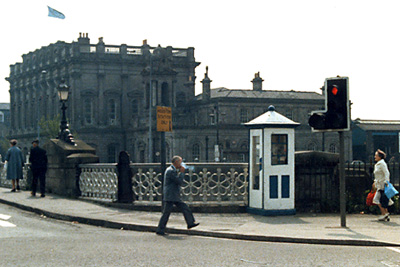 A photo taken in 1989 shows another K1 telephone Kiosk, near Heuston Station Image © Henry Harris
Most of us would be familiar with the original Irish P&T telephone booth with the "telefon" script writiing on top & the "P&T" initials towards the bottom of the booth. From what we can gather, these phones were cream and green. When the company became Telecom Eireann, the phone booths were painted blue and white.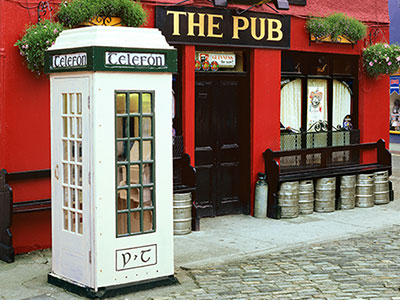 Phone Booth, Clonakilty, Co Cork. 
©
Ronan Wilson
Stay tuned to the website as we hope to update this blog article as we learn more. If you have any information you could add to this article,
be sure to let us know!
Additional Information and sources can be found at the following links: