Where is the infamous Cottage Callcard taken?
Submitted by webmaster on Tue, 17/04/2012 - 13:26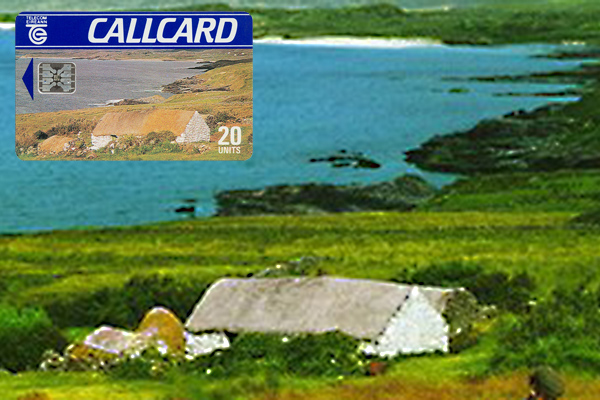 A question put to many but unknown to most. The infamous callcard that haunted so many collectors because of variation, chip types, misprints and the fact that if you found a card in a phonebox in the early 90's... it was bound to be a Cottage Callcard!
By pure chance I happen to be demonstrating the site to a gentleman I know and he said "I know where that cottage is... thats the one in Tully Cross near Scuba dive West  that featured on a John Hinde callcard". At first I was hesitant to believe him, so off I went in my virtual car (google Streetview) and tried to track it down.
So along with the directions I had got and with some help from Johns website (really worth checking out), I finally managed to find it!
If you haven't heard of John Hinde, you have now. John was a highly respected photographer and his work is key to so many of those famous Irish countryside postcards we all know and love. You can read more at John's website or by reading up on John via wikipedia
Update 28th April 2012: Since our Article, the Journal.ie has details of a new John Hinde book available