Collector Profile - Daniel
Submitted by webmaster on Wed, 02/05/2012 - 12:21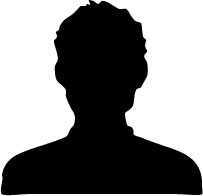 Let it be the first of many... Collector Profile's that is!

Name/Nickname: Daniel
Location: Dublin
Occupation: Academic Clerk
Most money you've ever paid for a Callcard:
I dread to think, but I'm pretty sure I spent €120 on an IMI 20 Unit at one point. I know I paid €100 each for two Test Cards too.
Best value Callcard you've ever got:
I bought a job lot of 12 cards on ebay at one point that cost about €6 or €7 and it included a rare prototype Simply Talk card which never went into general production.
Best Callcard find you've ever come across:
If we're talking about cards found in actual phone boxes then the best card I've ever found was probably an Alouette 50 Unit Callcard with 37 units remaining on it, it was a very exciting find for a 10 year old! But overall, the best Callcard find I've come across is probably a very unusual Cottage Callcard (shown as variation C) which I have never seen documented anywhere. It's printed with lighter, brighter ink than normal front and back and it has an unusual chip too. I got it in another mixed lot of cards so it would have only cost me about €1.
Brief story of your Callcard collecting:
I collected as a youngster when Callcards were in widespread production and was very into it for a number of years. I stopped collecting for a long time and then began again around 2008, building up a massive collection. I had to sell that collection and stopped collecting for a while only to begin collecting again in 2010. Once again I had to sell my collection for much needed funds so at the moment my Callcard collection is a mere 2 cards strong! I'm always on the look out for interesting cards though and no doubt will collect more actively again in the future. I also collect P&T, Telecom Eireann and Eircom memorabilia and that collection is still going strong.
Has collecting Callcards thought you anything:
The main thing it's taught me is not to rush into purchases. I've overspent on cards as often as I've gotten bargains and there is nothing more annoying than shelling out big money on a card only to have it turn up again a week later and sell for a song. It's important to set budgets and stick to them.
If you would be interested in submitting a collector profile,
send it in
and we might just publish it!