Design a Callcard Winner 1999 Interview (Bebhinn Langan)
Submitted by webmaster on Sat, 30/06/2012 - 19:15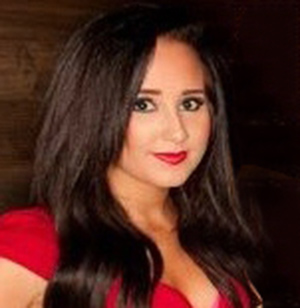 Hi Bebhin,thanks for taking the time to talk to us. Tell us a bit about yourself? 
I'm Bebhinn , just recently moved back to Westport after living in Galway for the past 6 years for college and work and now work in retail management with Life Style Sports and loving it.
I can tell you were surprised to hear from ourselves on what must have been an exciting time in your past…Tell us a bit about the experience?
I was extremely surprised to hear from you guys as I had coincidentally just tweeted about the competition under the trend #thingsyoudidntknowaboutme the week before and thought it was one of my friends winding me up!!The competition was so long ago but I remember it quite clearly. Our teacher got us to do up our designs as part of an art lesson in primary school. I remember trawling away at this really complicated pencil sketch for hours but it wasn't really working out for me and I wasn't going to finish on time so when the teacher told us we only had half an hour left I ditched the pencils and grabbed some coloured sugar paper and whipped up a collage. At the time we had been learning about how people communicated using smoke signals in our history lessons and I guess it just stuck in my mind and the idea of the evolution of communication methods seemed semi-relevant to the theme 'Eircom – Messenger for the Future' so I went with it and it obviously paid off – kinda a fluke win really!!! Eircom contacted the school to let me know that I won, my teacher was over the moon – I was definitely the teacher's pet that month!
I bet you were you a bit of a celebrity in your school/college for a long time after that?
The school I went to was really small and everyone was really close. All the kids and parents were delighted for me, think I even made the front page of the Mayo News that week too!
What prizes did you get?
I got a Playstation one (which I sold to my cousin at the time for 100pounds because I already had one. I thought I was a millionaire and invested in some kinda telecom shares – I was a weird child :D ). I also won a school tour –all the other kids loved that because we got two school tours that year and 1000euro worth of art supplies which was cool because the school used it to get someone to do pottery lessons with us the following year. Holy Trinity was a great school for art. It's a Church of Ireland school so it was really multicultural for it's time as they had to make up the numbers by taking kids from other religions as catholics were not allowed. Because of this it was very diverse and most of the kid's parents were very alternative and worked as musicians or artists and would often come in to school to do workshops with us. We got to do all kinds of things from campanology (bell ringing) to making stained glass windows, it was an amazing place to go to school.
Did you get any Callcards as prizes too?
I got hundreds of callcards!!!I must try and find them for you guys!
In the past (prior or post winning), would you have collected Callcards?
No I actually never took an interest in callcards – I just liked the art bit!
Besides your own, would you have a favorite Callcard illustration?
No Comment!
Anything else you'd like to tell our blog readers?
Keep collecting guys…if I had any sense as a young one I woulda collected them too. Imagine how much they will be worth in years to come!..so obsolete…so retro!!
Thanks Bebhinn so much for taking the time to talk to us.
No probs. Nice to be asked I thought this was all long forgotten about!