Design A Callcard 1998 Callcard (1235)
Limited Sleeve/Wallet Produced:
Card Information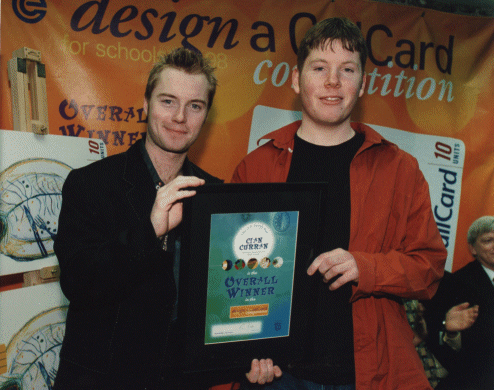 © Colaiste Einde (old Website)
Cian Curran, aged 18, from Colaiste Einde in Salthill was the winner of the fourth national Design a Callcard competition in 1998. His illustration was chosen from over 23,000 entries.
See our Blog feature with Cian Curran here.
(Please note: Competition was held in 1998 and Callcard was printed and distributed in 1999)